While known for his illustrations and animations, Alex Trochut is perhaps best know for his mastery in matching typography to the character of the creative's intention.
Growing up in Barcelona his fascination with graphic design was sparked as he looked at video game art, record covers, and skateboard surface designs.
He went on to study at the Elisava Escolar Superior de Disseny and there began to better understand the differences between the different design expressions that had initially sparked his interest as a child.
As his career evolved he was the recipient of several awards including the 2008 Young Gun Award,D&AD Pencil in 2017/2018 and even a Grammy Nomination in 2016 for Best Recording Package on his album art work for the band Alagoas.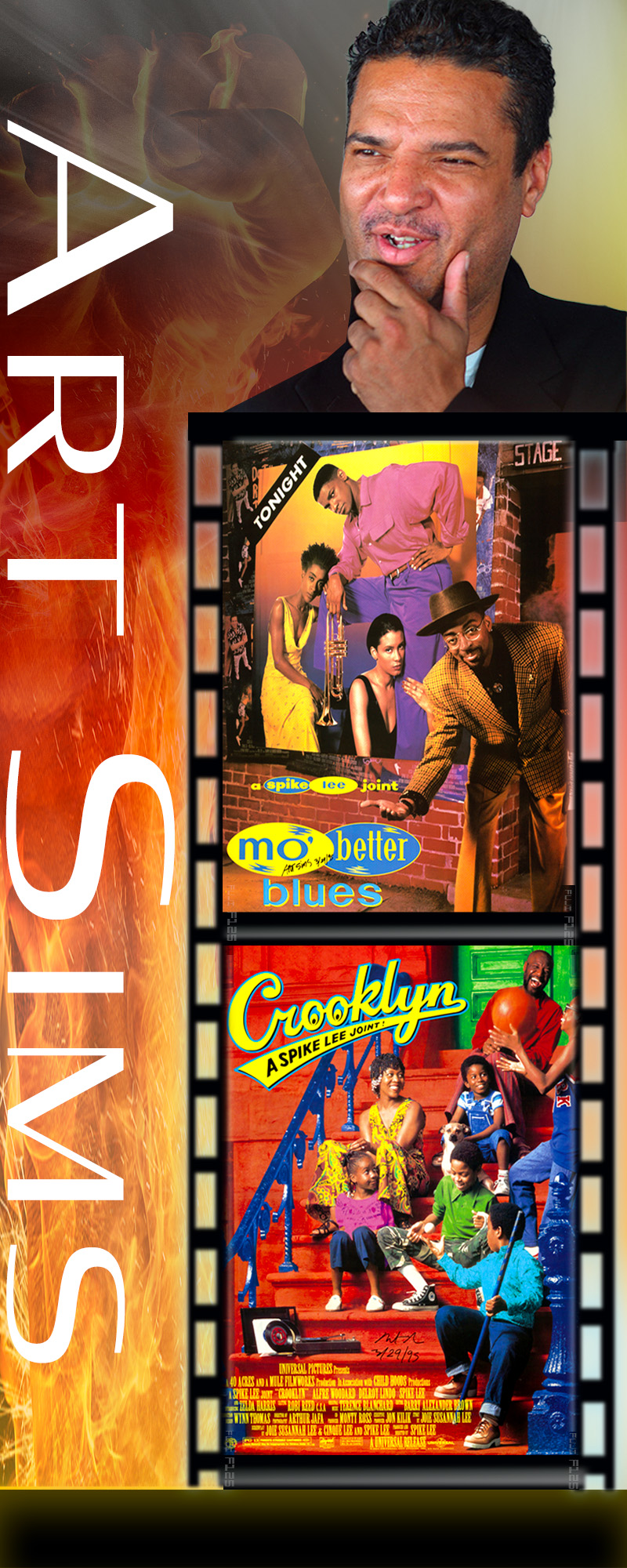 Art was born in Detroit in 1954. He recounts his early experiences of trying to draw images from the "Draw Me" test in the magazines in the 1960's. From there his journey ultimately led him to the University of Michigan on a full scholarship where he had internships with Columbia Records designing album covers.
After experiencing Spike Lee's films, he was inspired to collaborate with him on future films. This resulted in Art producing posters for the films: Do The Right Thing, Mo Better Blues, and Jungle Fever among many others. These posters resonate to this day as perfect compliments to images and feelings associated with those movies. They were perfect in not only setting the tone of the films from an advertising standpoint but proved to successfully convey the ideas and images moviegoers experienced during the film.
Overall, Art Sims worked to align his creative skills with a passion and interest he had in films. His portfolio speaks to the strength of his graphic design and his ability to interpret story and express it in a visually enticing way – a must for movie posters.
Born in Austin Steffi has emerged as an artist capable of moving fluidly from photography, illustration, to murals. Her work reflects her nature in that it is colorful, quirky and frequently accompanied by phrases she holds dear.
What is notable about Steffi is her ability to defy being placed in an artistic box. Her art transforms constantly to reflect her frame of mind at the time – which takes various forms of positivity. Because she values the beauty in the simple, she finds her work expresses that beauty in ways that draw new perspectives to it.
Her journey has seen her work with notable clients such as Adobe, Samsung, and Kenneth Cole. However, her work is so much bigger and encompassing than just commercial design. Her Commitment to messaging connected to sustainability and life balance are powerfully expressed in many of her city murals.
Steffi Lynn is one of the next generation of multicultural artists with international perspectives shaped by a world with no borders and a mashup topics impacting the human experience and the expression of that experience.